Everyone looking the PPSC  Lectures All Subjects Online Books & Past papers. Now you can prepare yourself according to you subject. We have cover there all  PPSC Lecturer Subjects for online preparation. We have prepared the online assessment test that will enrich your knowledge. There are important MCQs tests which are conducted from PPSC Lecturers past papers & Text books. That will enhance you concepts & refresh your knowledge. PPSC Lecturers All Subjects MCQs Online Entry Test full details are following.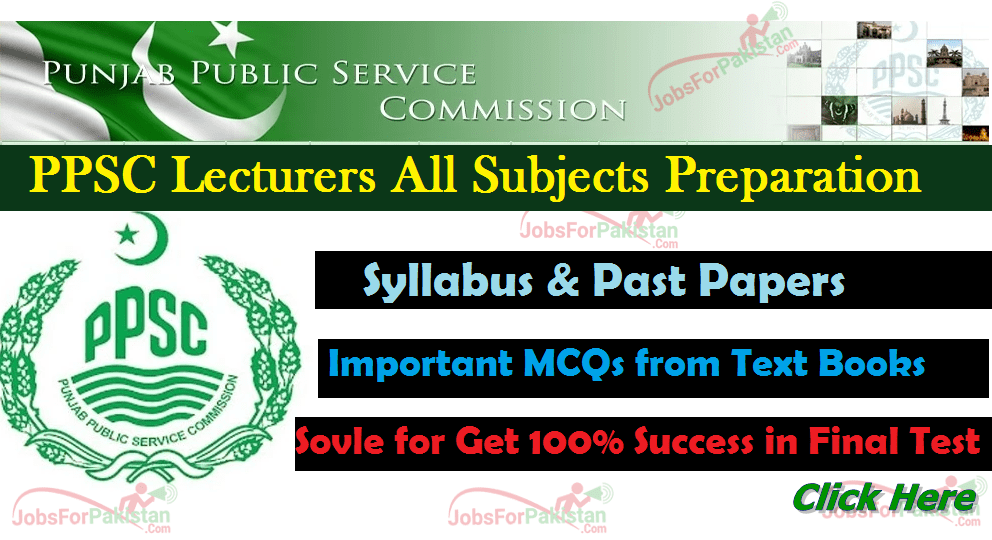 PPSC ALL Subjects Lecturers MCQS Online Entry Test 2020
Before Starting we briefly describe here the latest jobs for lecturers via PPSC. There are (vacancies 2451) for males & females. The minimum education must 16 years in subject related. Candidate must have the Punjab Domicile holder. Age limit for males is 21-28 years & for 21-28 years females (with 5 years general age relaxation).
View: PPSC Jobs Advertisement 
Select your PPSC Lecturer Subject for Online Entry Test
Now you are going to chose your applied subject. You can select your applied subject for solve online entry test. That will help you in final written MCQs test for lecturer posts.
Click on your Subject